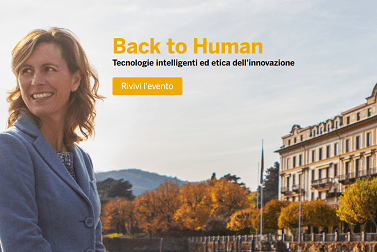 On March 15 and 16, Qintesi participated in the SAP Executive Summit, a prestigious event organized by SAP every year, which was held at the Villa d'Este in Cernobbio. This event represented a unique opportunity for Qintesi to exchange ideas and experiences with leading Business Leaders of the largest Italian companies and institutions. The event...
Now you can browse each section of the site also in English. Special thanks to all the people who contributed to the creation of the English version of Qintesi.com.
YOURgroup is one of the most important Italian companies in the sector of professional services to companies, offering Temporary and Fractional Management services, and operating as a HUB of specialized expertise of excellence. Qintesi participated in the YOURgroup event "Leaders Meet YOURgroup", held in Bologna on 7 March 2019, with the goal of expanding its...
Qintesi provides System Integration and Management Consulting services, offering customers innovative solutions. Qintesi is an SAP Gold Partner and Build Partner, and has obtained nine SAP® Recognized Expertise certifications.
Mln Revenue (forecast 2018)
Qintesi is an SAP Gold Partner and Build Partner, a consolidated relationship with the common desire to offer services and products of excellence. We work in collaboration with SAP in innovation projects regarding customer business processes.
Qintesi is a consulting company in continuous expansion, that offers great opportunities for professional growth in a dynamic and stimulating environment. Explore the vacancies or submit your spontaneous application.
By continuing browsing the website, you accept the use of cookies. For further information, please read our Privacy & Cookies Policy

Questo sito utilizza i cookie per fornire la migliore esperienza di navigazione possibile. Continuando a utilizzare questo sito senza modificare le impostazioni dei cookie o cliccando su "Accetta" permetti il loro utilizzo.