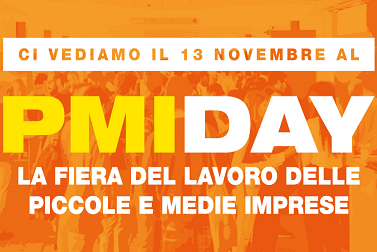 Qintesi will participate in the SME Day of the Politecnico of Milan, which will take place on Wednesday, November 13, from 9:30 am to 4:00 pm at the BL27 building of the Bovisa Campus. This event represents an important opportunity to meet young students and outstanding graduates who are entering the world of work.
On October 31, Qintesi appeared in the "Regions 4.0" Dossier on MF Milano Finanza: this event is dedicated to the Lombardy Region and to the stories of successful companies and entrepreneurs of the territory. The article not only describes Qintesi, its solutions and the services offered, but it highlights in particular its investment on human...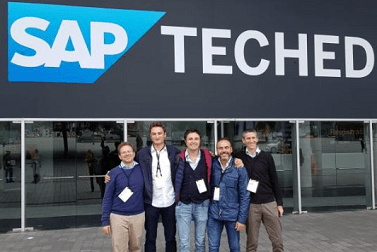 From 8 to 10 October, Qintesi participated in the SAP TechEd 2019 in Barcelona, the most important event of the SAP ecosystem where major technological and product innovations are presented, and strategies for the future are outlined in terms of roadmaps. Many new features have been introduced also in this edition, as well as further...
Qintesi provides System Integration and Management Consulting services, offering customers innovative solutions. Qintesi is an SAP Gold Partner and Build Partner, and has obtained nine SAP® Recognized Expertise certifications.
Mln Revenue (data of 2018)
Qintesi is an SAP Gold Partner and Build Partner, a consolidated relationship with the common desire to offer services and products of excellence. We work in collaboration with SAP in innovation projects regarding customer business processes.
Qintesi is a consulting company in continuous expansion, that offers great opportunities for professional growth in a dynamic and stimulating environment. Explore the vacancies or submit your spontaneous application.
By continuing browsing the website, you accept the use of cookies. For further information, please read our Privacy & Cookies Policy

Questo sito utilizza i cookie per fornire la migliore esperienza di navigazione possibile. Continuando a utilizzare questo sito senza modificare le impostazioni dei cookie o cliccando su "Accetta" permetti il loro utilizzo.