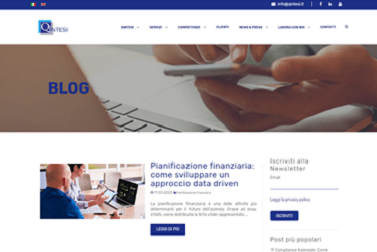 From today the Qintesi Blog is online, where you can find out ideas and insights to innovate your business. From Risk Management to Data Analysis, through SAP solutions that increase customer productivity: these and many other topics will enrich Qintesi.com!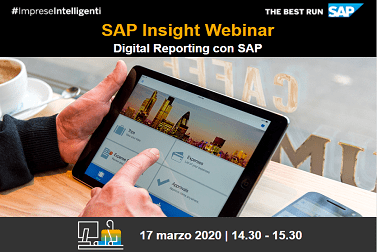 In 2020, the obligation to produce Financial Statements disclosure according to the iXBRL standard becomes law. The SAP Disclosure Management solution has already adopted this requirement. Luigi Simoncini, Presales expert of SAP, will show how it is possible to meet the needs of external reporting with a single solution, which is simple, intuitive and integrated...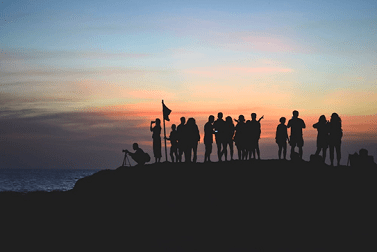 Among the most important assets of Qintesi, the care of its partnerships with customers, solid and lasting over time, has always stood out, but also a great attention given to the skills and experiences of its consultants. From today, our website provides some insights regarding success stories of our teams, in which the knowledge and...
Qintesi provides System Integration and Management Consulting services, offering customers innovative solutions. Qintesi is an SAP Gold Partner and Build Partner, and has obtained nine SAP® Recognized Expertise certifications.
Mln Revenue (data of 2018)
Qintesi is an SAP Gold Partner and Build Partner, a consolidated relationship with the common desire to offer services and products of excellence. We work in collaboration with SAP in innovation projects regarding customer business processes.
Qintesi is a consulting company in continuous expansion, that offers great opportunities for professional growth in a dynamic and stimulating environment. Explore the vacancies or submit your spontaneous application.
By continuing browsing the website, you accept the use of cookies. For further information, please read our Privacy & Cookies Policy

Questo sito utilizza i cookie per fornire la migliore esperienza di navigazione possibile. Continuando a utilizzare questo sito senza modificare le impostazioni dei cookie o cliccando su "Accetta" permetti il loro utilizzo.