Qintesi guides its customers in licensing models looking for the best solution to support organizational needs and maximize investment.
The sale of licenses completes our wide range of services in support of Digital Transformation through IT-Link, a company controlled by Qintesi, which has the qualification of SAP VAR (Value Added Reseller) and has obtained the SAP PCOE (Partner Center of Expertise) certification.
To become a reseller it is necessary to face a complex path that requires an important training process and the achievement and maintenance of adequate certifications, in order to constantly guarantee excellence in the level of service over time. Once the training process has been passed and the certifications obtained, the Reseller must guarantee, annually, a minimum amount of SAP license sales under which the status of Reseller would be lost.
Since 2003 IT-Link is SAP V.A.R. (Value Added Reseller), authorized reseller of SAP licenses, and since 2011 (the year in which SAP inaugurated this new rule) has obtained the SAP PCOE (Partner Center of Expertise) certification, prerequisite for the provision of support services associated with the maintenance of SAP licenses, services called SAP Standard Support or SAP Enterprise Support.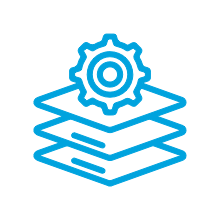 The Qintesi approach to Application Management services – which includes ordinary, corrective and evolutionary maintenance of SAP applications – is flexible and allows you to identify the ideal service model for each Customer: from a "remote" service provided by our Application structures Management up to an "on site" service with resources available for the customer.
The consultants work according to consolidated methodologies, with different service management tools already used by the Customers or provided by Qintesi and have the necessary technical and functional skills to provide complete and high quality services to the Customers:
ordinary maintenance and support to users in solving the problems encountered;

corrective maintenance;

regulatory compliance;

evolutionary maintenance.
Below is a summary of the certifications obtained and the skills recognized by the market:

Value Added Reseller SAP Certification
IT-Link is certified for the resale of SAP licenses
Partner Center of Expertise SAP Certification
IT-Link is certified for the provision of support services and the maintenance fee for SAP licenses
Advice on the SAP contractual rules
IT-Link offers clarifications and consultancy regarding:

SAP contractual rules

license management from SAP portal