Responding to the challenges of the digital economy is a fundamental requirement for maintaining and pursuing growth objectives. As companies develop and follow new business models, IT organizations must take steps to meet new needs to support business processes, changes that at the IT level frequently require integration with a wide and diverse variety of IT applications that generally hinder a significant business transformation.

In Qintesi's vision, a successful digital transformation strategy requires action at all levels of the IT ecosystem: from infrastructure, to data management and finally to the application layer.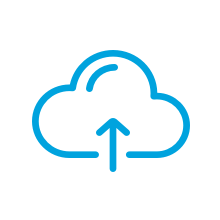 Landscape Transformation & Optimization
Our "mission" is to accompany our Customers in the Digital Transformation process with increasingly flexible and effective IT services aimed at the adoption of new Cloud platforms (Paas and IaaS) capable of reducing complexity, costs and increasing standards of safety.
Our approach is based on proactivity and collaboration with the customer, this makes us the ideal partner to design, implement and manage the evolutionary roadmaps necessary to benefit from continuous technological innovation and keep the service level of business processes high.
SAP Landscape Evolution
New installations, re-platforming, SAP HANA adoption, SAP S/4HANA migration, upgrade of SAP application solutions.
SAP on Google Cloud Platform
Migration and transformation of SAP landscape on GCP.
Cloud Migration
Migration services of virtual machines (VMs), applications, databases.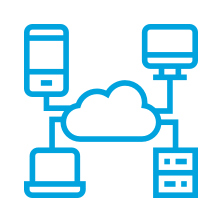 Data Management, Integration & Automation
Data is the foundation of business processes and, if well managed, represents an important asset in any organization. The definition of adequate data management and integration strategies becomes important especially in contexts that generate high volumes.
Qintesi has the experience and expertise in managing the integration of various SAP and non-SAP application solutions, to develop workflows of any complexity to support business processes and design and implement Master Data Governance systems.
We support our customers in the definition and implementation of Data Aging and Data Archiving strategies to support the entire life cycle of the database.
Data Integration
Integration of information and business processes through process orchestration and integration systems.
Data Governance
Creation and management of Personal Data in a centralized application and distributed automatically and securely in all business applications.
Business Workflow
Increase of productivity and speed of processes through automation governed by Workflow systems.
Data Aging
Management of data history and temperature in order to reduce TCO and ensure adequate levels of performance on current data.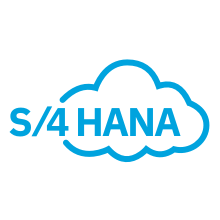 Qintesi has many years of experience in implementing SAP solutions and migrating previous releases to SAP S/4HANA.
The numerous certifications attest to the high level of specialization of our consultants and their professionalism in the design and construction of technological infrastructures and high quality application solutions, which allow our customers to concretely benefit from the value of adopting a SAP S/4HANA system. 
Our experts, through dedicated assessment services, support customers in identifying the best approach to migration according to organizational priorities in order to:
Provide a clear vision of the target IT landscape;

Minimize project costs and risks and the discontinuity of business processes;

Evaluate the risks of the implementation phase to avoid costly adaptations in later phases of the project;

Safeguard the investments made in customizations and contextualizations;

Enable the implementation of new features and the transformation of business processes to pursue the objectives of the organization;

Motivate the

necessary changes

to the landscape as-is to pursue the business objectives;

Apply best practices

to improve business processes and performance.
Qintesi professionals provide Clients with a complete and effective conversion project which includes:
The set-up of the "on premise" or "Cloud" infrastructure;

The technical conversion of the environment;

The implementation and configuration of new features;

Activation of the new SAP FIORI user interface.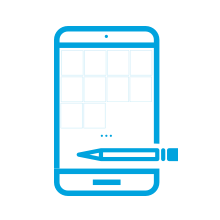 Application Modernization
With the migration to SAP S/4HANA, the application scenario in every functional area is enriched with new features, in an end-to-end digital architecture based on a single platform.
The central element is represented by SAP S/4HANA, which is responsible for managing the most significant processes and which can be extended with new features through a series of application solutions mainly of the SaaS type.
In the context of application modernization, Qintesi considers four main areas:
Next Generation Processes

: new features not present in previous versions of the SAP ERP;

New Analytics

: analytical applications that provide dashboards for real-time data processing;

User Experience

: user experience innovation with the replacement of SAP transactions with SAP Fiori apps (UI5, Web);

Next Generation Application

: applications that leverage the SAP Business Technology Platform (BTP or SCP);
Qintesi boasts recognized experience in numerous application contexts and has implemented innovative solutions based on the SAP S/4HANA platform for its customers.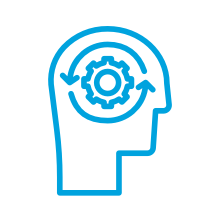 Technological innovations such as the Internet of Things (IoT), Artificial Intelligence (AI) and Machine Learning (ML) form the basis of Industry 4.0 and are transforming the world into a huge information system, where the value lies in information.
Digital connectivity is spreading rapidly, smart sensors will soon be everywhere, generating huge data volumes and offering new opportunities to turn information into competitive advantage.
The exponential increase in processing capacity makes it possible to extend the application of AI and ML beyond the use of predictive algorithms to a range of Data Driven applications.
Thanks to the recognized and consolidated experience in the development of data driven applications with SAP BTP or Google GCP, Qintesi is the ideal partner with whom to undertake the challenging digital transformation path.